It's Snacktime!
People get authentic when there are only seconds to share. Snacktime sends a notification and creators post that moment.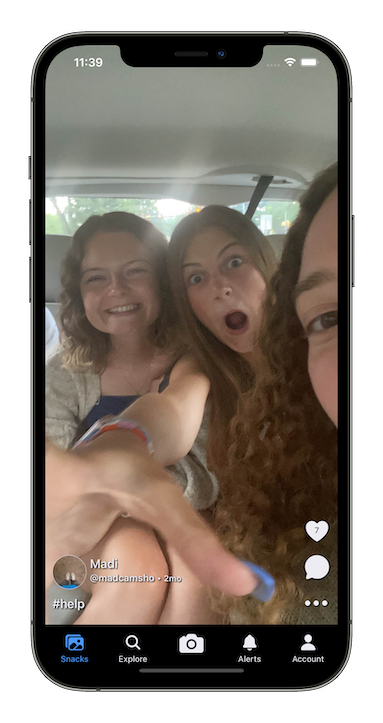 Real moments, not the highlight reel
Share your truth and follow unstaged events from your favorite accounts.
100% original content
Snacktime is social media with a twist. See behind-the-scenes as we capture unique photos and videos not available anywhere else.